Time: 08:30 UTC Our position is 28*48.979N 014*51.107W
There are 48.33 nm left until the finish line in Las Palmas.
Yesterday until the sunset we were running away from still (no wind) in all possible ways. NOT succeeded! When the darkness came, the wind died up to 3 knots and turned from the stern. During the night we tried different options to sail, but the low, 1m ocean wave destroys every sail combination.
Now we are going with the butterfly set in the course. The wind speed is about 4 knots, but the boat speed only sometimes exceeds 2.5 knots. Every 3 knots speed "record" is greeted with the ovations.
A long and very warm day is predicted. The team has received a sleeping "task" so there is as less walking on the boat as possible.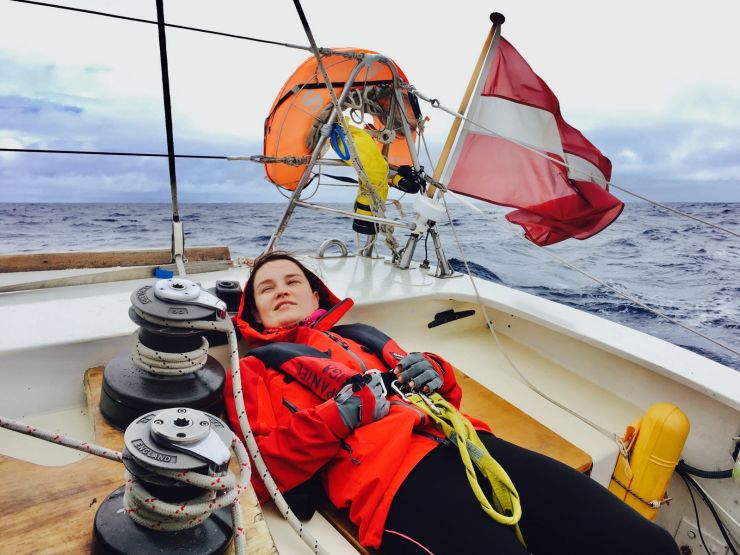 ---