Greetings to all of the crew and to those who follow us and feel for us!
Today, early in the morning at 4:48 SPANIEL lead by captain Juris Radus crossed the start line of the main race to Bermudas. The start line was moved 200 NM to the south due to the light winds. Before that we had a chance to spend two and a half beautiful days in Las Palmas.

According to the race control only three boats - Rona II, Vahine, and Spaniel have started the race so far and Jolie Brise is planning to cross the start line tonight. Most probably you know our positions better than we do! For those who don't we remind you that it is possible to follow the race progress by using Yellowbrick tracking system.

Our current position 24*12'886N 019*03'990W (cog 246*) and we are flying with sog 9,5 kts (twa 75*; tws 10,5 kts). The weather has been nice during both these days - light breeze up to 4 Beaufort, and our wind dog is flying. During last 11 hours our avarage speed has been ~8kts.

Next few days will be planned according to weather forcast and we'll keep you updated.
Otherwise the daily life onboard SPANIEL is as usual - calm and great. We are truly enjoying our food program, prepared by Andris and his family. The sun is shining, some of us are sunbathing, listening to the music during the full moon.. dolphins, turtles (still waiting for whales and flying fishes). Crew is fine and waiting for a movie night tonight!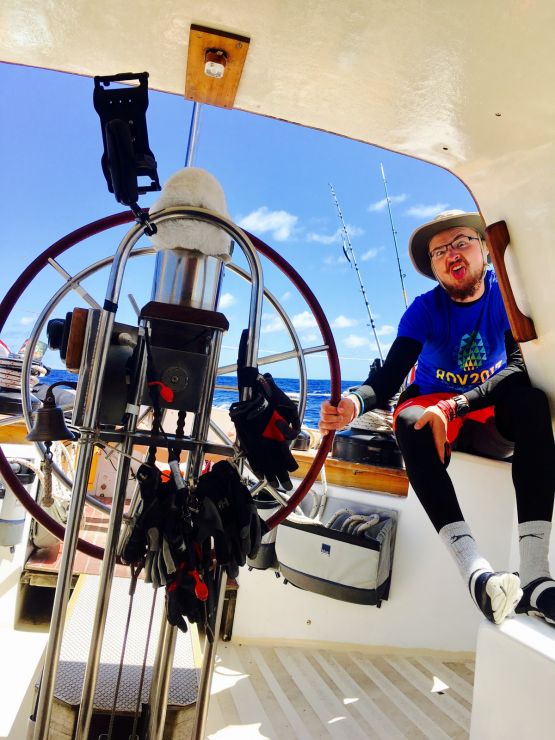 ---