News from Spaniel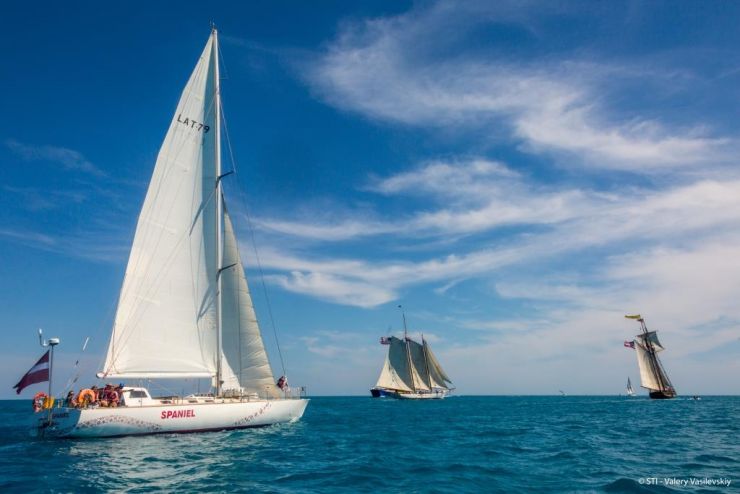 7 May 2019, 10:51
Today we celebrate two years since SPANIEL started a Transatlantic leg from Las Palmas to Bermudas participating in Randez Vous 2017 Tall Ships Regatta. To remember this date and our big project "Atlantic Dream" our fellow crew member Aldis Nimms has published a new video- a short version of our Transatlantic voyage!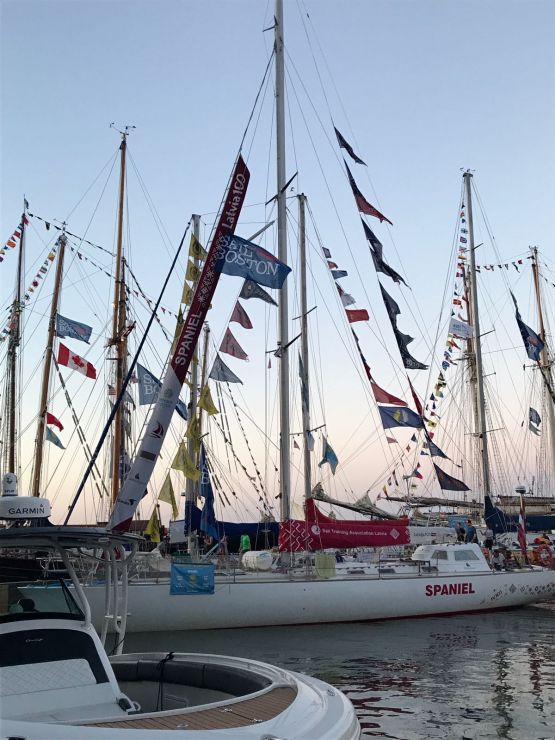 6 Jul 2017, 22:54
Our days in Pictou was mostly rainy but that did not prevent our crew to visit reception organised by major of Pictou, barbeque at Hector Heritage Center and other ships that has arrived in Pictou - military ship from Ecuador "Guayas", historical "Galeon" from Spain and our neighbors "Gulden Leeuw" from Netherlands, who kindly allowed Spaniel to come alongside since pier was not suitable for small yachts.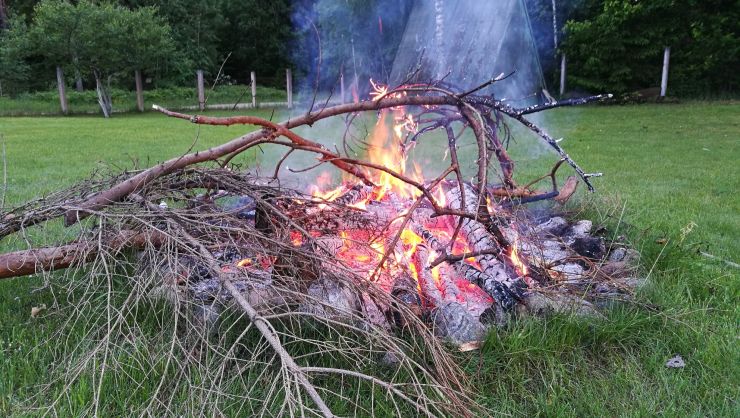 24 Jun 2017, 10:17
Good day to everybody from s/y SPANIEL team in Race 4! Today it is a midsummer day called "Ligo" today for every Latvian. It is usually widely celebrated national holiday all over the country having singing and bonfire festivals that can be celebrated at least for two days or even more.
CURRENT LOCATION OF SPANIEL
According to onboard AIS data.
Best wishes for crew of Spaniel from ex-president Vaira Vīķe Freiberga
UPCOMING EVENTS
Spaniel crews and route of TSR2019
In this season Spaniel participates in Tall Ships Races 2019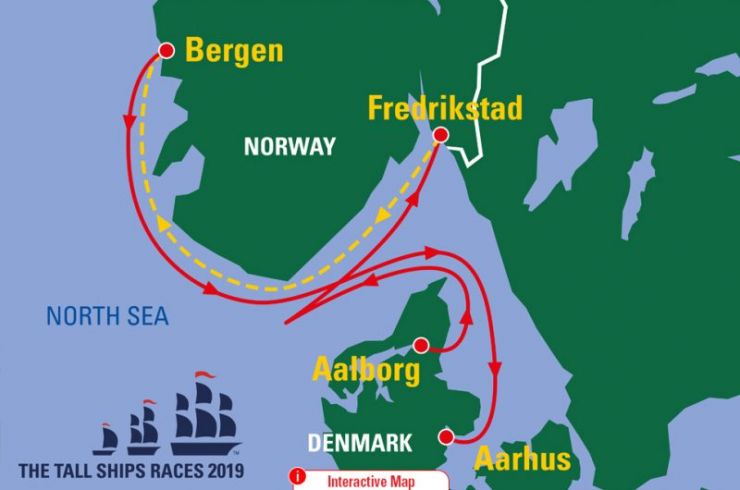 It is also possible to apply for places on Tall Ships participating in TSR 2017
Race 2 capt. Juris Radus crew achived:
Third place in class BCD
Communications prize
Race 3 capt. Reinis Gedzuns crew achived:
Second place in class C and D
Best crew in crew parade class BCD
Race 4 capt. Ivo Ivanovs crew achived:
Third place in class C and D
Communications prize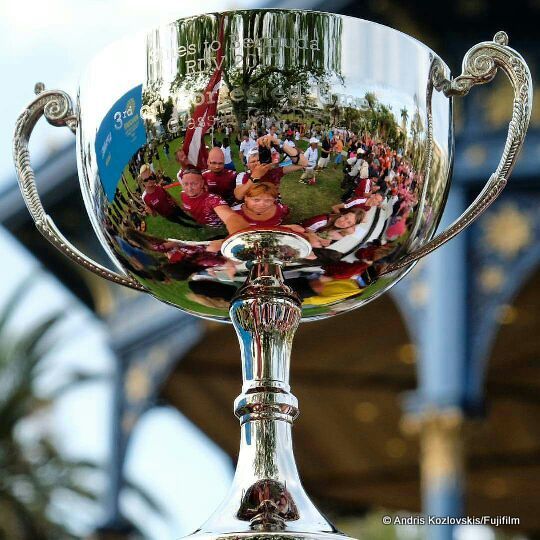 60 SECONDS ONBOARD SPANIEL