News from Spaniel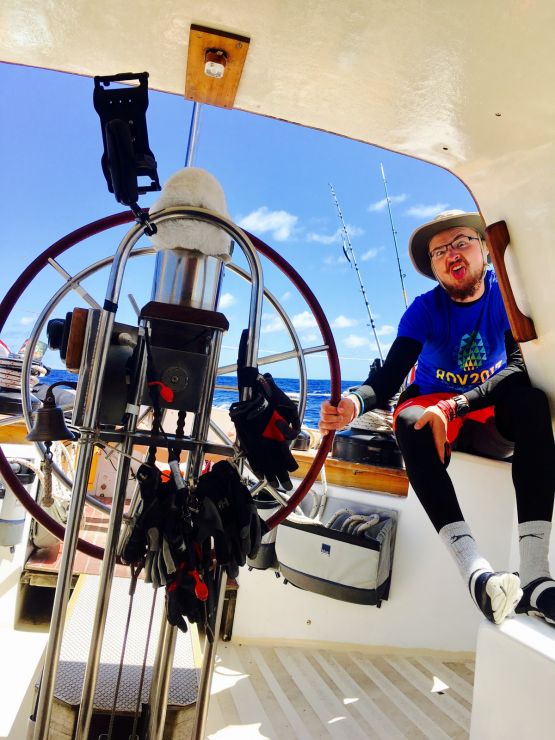 12 May 2017, 01:59
Today, early in the morning at 4:48 SPANIEL lead by captain Juris Radus crossed the start line of the main race to Bermudas. The start line was moved 200 NM to the south due to the light winds. Before that we had a chance to spend two and a half beautiful days in Las Palmas.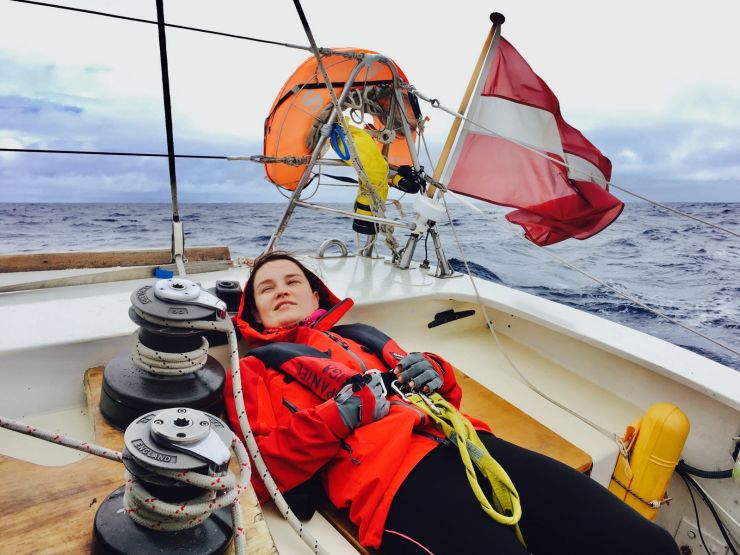 6 May 2017, 17:03
Time: 08:30 UTC Our position is 28*48.979N 014*51.107W There are 48.33 nm left until the finish line in Las Palmas. Yesterday until the sunset we were running away from still (no wind) in all possible ways. NOT succeeded!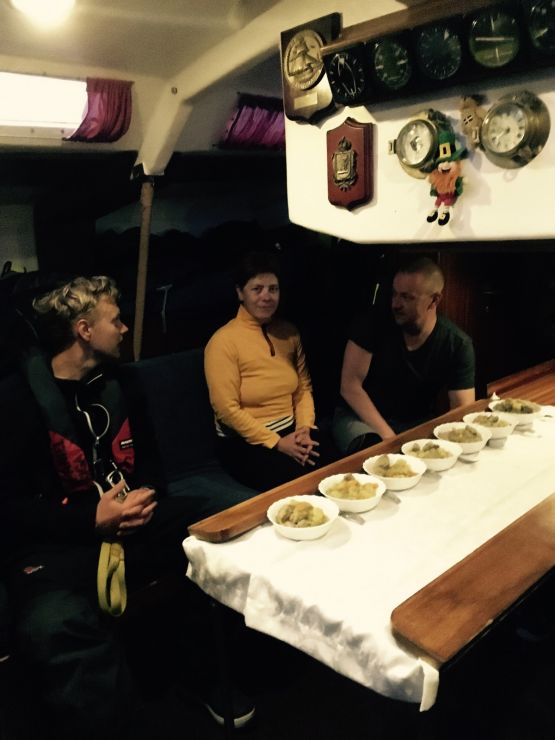 5 May 2017, 12:46
May 4th, 19:40UTC: 31*25'41N 013*15'64W; cog210*, sog6.7kts, dst224.4Nm,twa70*tws10kts Our celebration feeling - putting on the white table cloth to celebrate not only the regaining of Latvia's independence, but also a birthday of our Captain for R2 from Las Palmas to Bermuda. BArmen! Hip-hip- hurray! (x3)
CURRENT LOCATION OF SPANIEL
According to onboard AIS data.
Best wishes for crew of Spaniel from ex-president Vaira Vīķe Freiberga
UPCOMING EVENTS
Spaniel crews and route of TSR2019
In this season Spaniel participates in Tall Ships Races 2019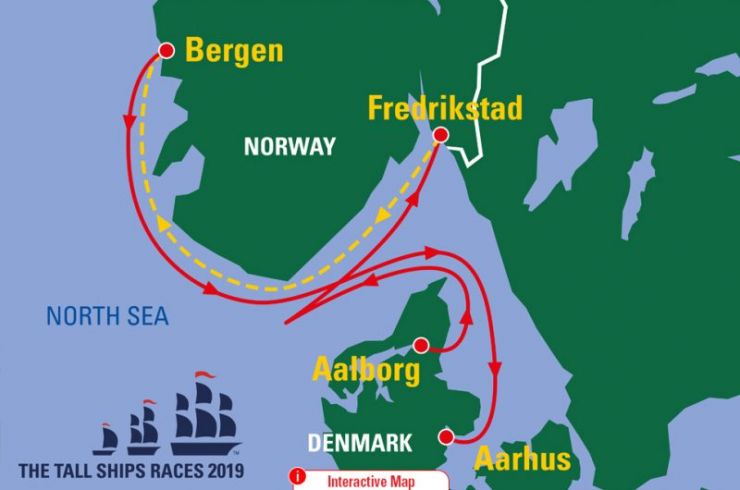 It is also possible to apply for places on Tall Ships participating in TSR 2017
Race 2 capt. Juris Radus crew achived:
Third place in class BCD
Communications prize
Race 3 capt. Reinis Gedzuns crew achived:
Second place in class C and D
Best crew in crew parade class BCD
Race 4 capt. Ivo Ivanovs crew achived:
Third place in class C and D
Communications prize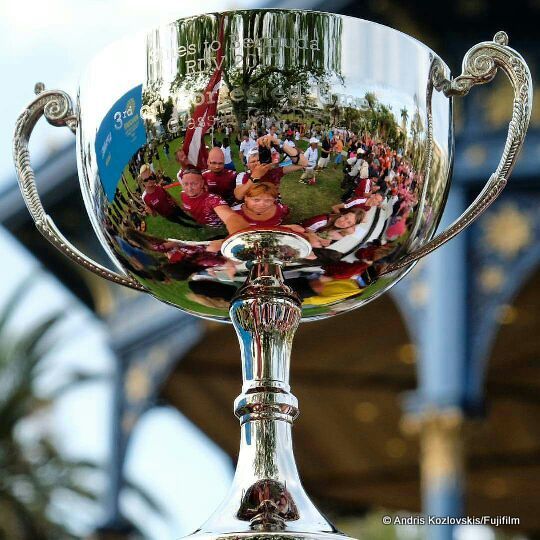 60 SECONDS ONBOARD SPANIEL